Vectorized Twitter iconset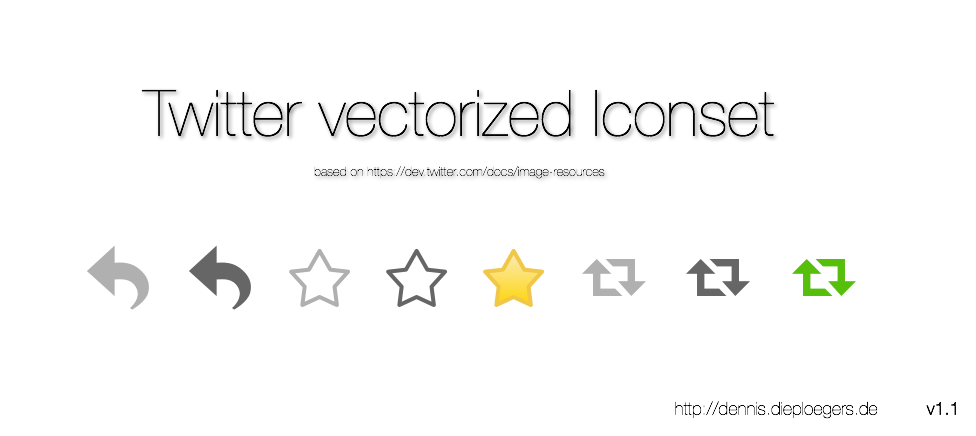 The guys at twitter created a basic set of icons for all developers using the Twitter api. It is located [[https://dev.twitter.com/docs/image-resources|on the Twitter developers site]].
However, they only provided very small version of the icons in a bitmap format. [[https://dev.twitter.com/issues/597|Like this guy says]], developers need various other icon sizes and it's kinda hard do create one from 16×16 pixel icons.

So, today I vectorized the twitter icons. You can download the icons as .sketch, .pdf or
.svg.
(I hope, Twitter doesn't mind me doing that.)
**Update v1.1:**
* Corrected the favorite icons
* Created icon slices inside the Sketch file to directly export icons in two sizes
Calendar
Oktober 2023
M
D
M
D
F
S
S
1
2
3
4
5
6
7
8
9
10
11
12
13
14
15
16
17
18
19
20
21
22
23
24
25
26
27
28
29
30
31
Kategorien